Center for Peak of Excellence on Biological Science and Food Engineering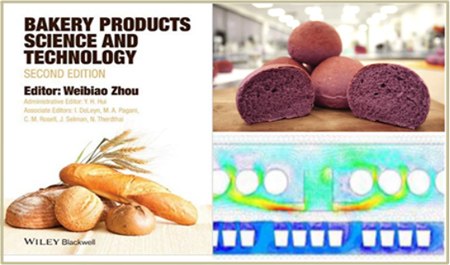 Food Science and Technology (FST) Peak of Excellence (POE) is one of the three core areas in NUSRI and the key functional platform for collaboration of innovations in Jiangsu Province. As an important research and development (R&D) institution in Suzhou, the establishment of FST-POE has been greatly supported by Suzhou Industrial Park.
The dominating research areas of the FST-POE at NUSRI include the development of food chewing robot biomimetic systems, the high throughput screening of bioactive compounds from foods, the development of the intestinal flora targeting health intervention, the production of probiotic foods and next generation detection and surveillance technology food safety and quality control. The current team is composed of 25 members led by Dr. ZHOU Weibiao, Dr. HUANG Dejian, Dr. LIU Shaoquan, Dr. YANG Hongshun, Dr. LI Dan and Dr. KIM Jun Eun.
Since the implementation of various national and provincial projects, the NUSRI-FST has made outstanding academic achievements in basic science and has developed some key technologies for industry. Up to now, the FST laboratories have published 232 scientific papers in international academic journals and 16 invention patents and five spin-off companies aimed to commercialize the deep technology achieved over the years by NUS FST team.
Since the inception in 2013, the total investment for the FST laboratories has exceeded 25 million RMB. The main scientific research sites include the food design laboratory, the food sensory evaluation laboratory, and the food pilot lab. The FST laboratories have been equipped with the microplate reader (full wavelength), analytical and preparative HPLCs, bioactive substance extraction systems, essential oil extraction equipment, experimental spray dryers, freeze dryers, large capacity refrigerated centrifuges, food texture analyzers, food 3D printers and cell counters.
In the future, the laboratory will continue focusing on health and food science innovation to meet the academic and industrial needs. With the strong supports from NUS and the guidance of the scientist team, more original and cutting-edge scientific work will be conducted at NUSRI-FST POE. We will also put great efforts to explore domestic collaborations for industry innovation and introducing advanced technology and thoughts from international scientific community to Suzhou.