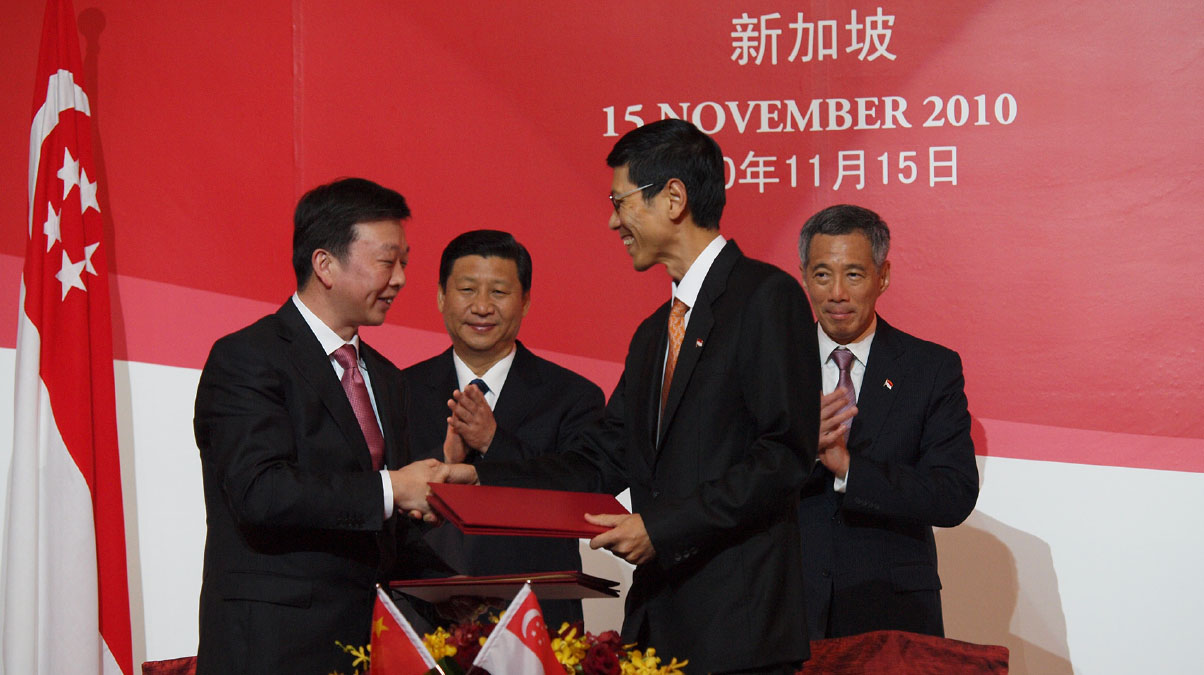 The establishment of NUSRI
NUSRI was founded on 15 November 2010, with an official agreement sign-off ceremony between NUS and SIPAC. It was witnessed by Singapore's Prime Minister Mr Lee Hsien Loong and Mr Xi Jinping, the then Vice President of China.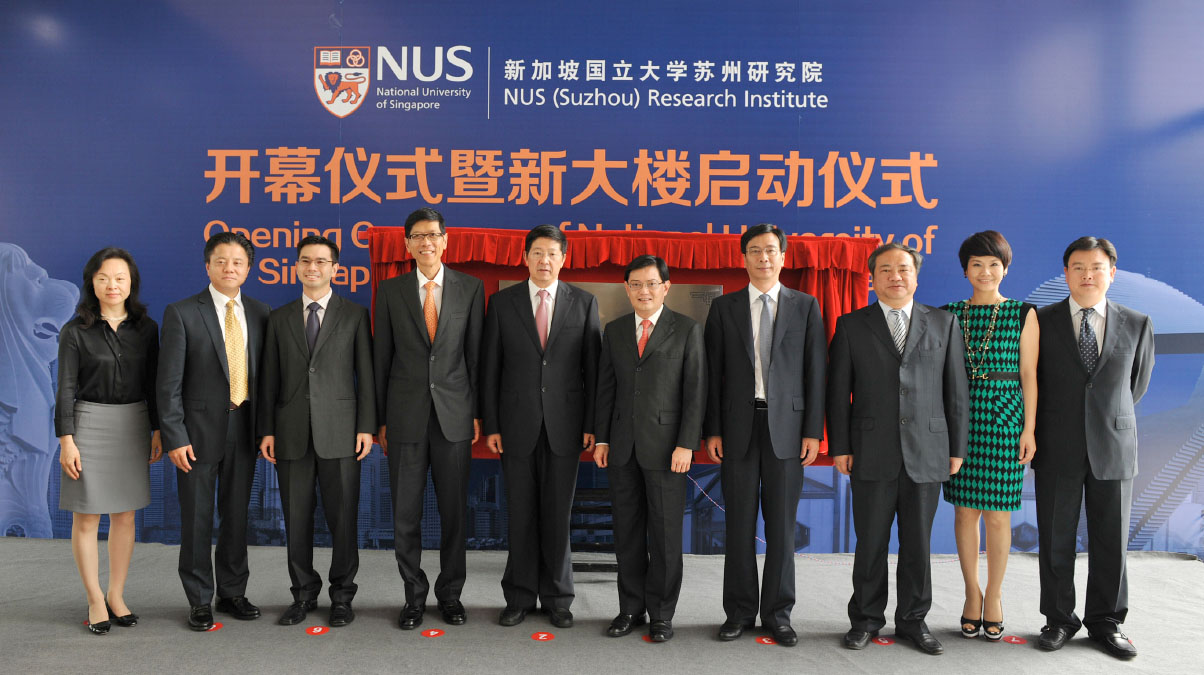 The opening ceremony of NUSRI
NUSRI official opening ceremony was held on 29 May 2013.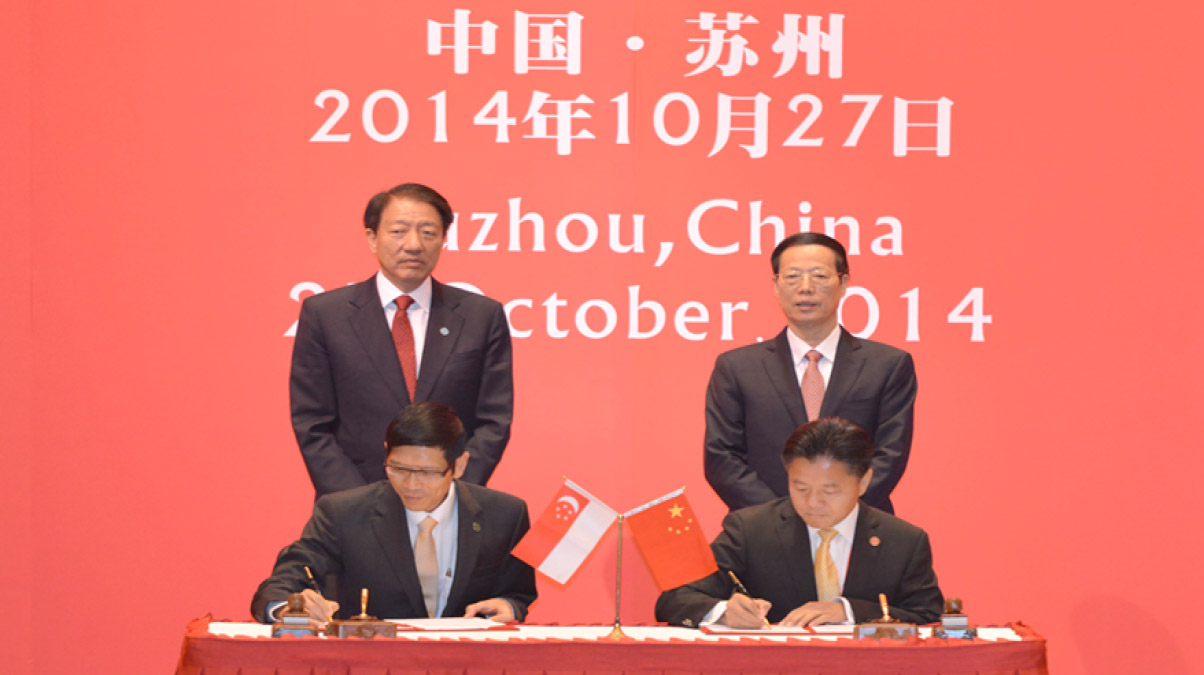 Framework agreement signed between SIPAC and NUS on deepening strategic collaboration
SIPAC and NUS signed a framework agreement to further deepen the strategic cooperation between the two parties on the 11th Conference of Singapore China Joint Cooperation Committee on 27 October 2014,. It was witnessed by Chinese Vice-Premier Zhang Gaoli and Singapore's Deputy Prime Minister Teo Chee Hean.