Advancing innovation and fostering collaboration between companies from Singapore and China
---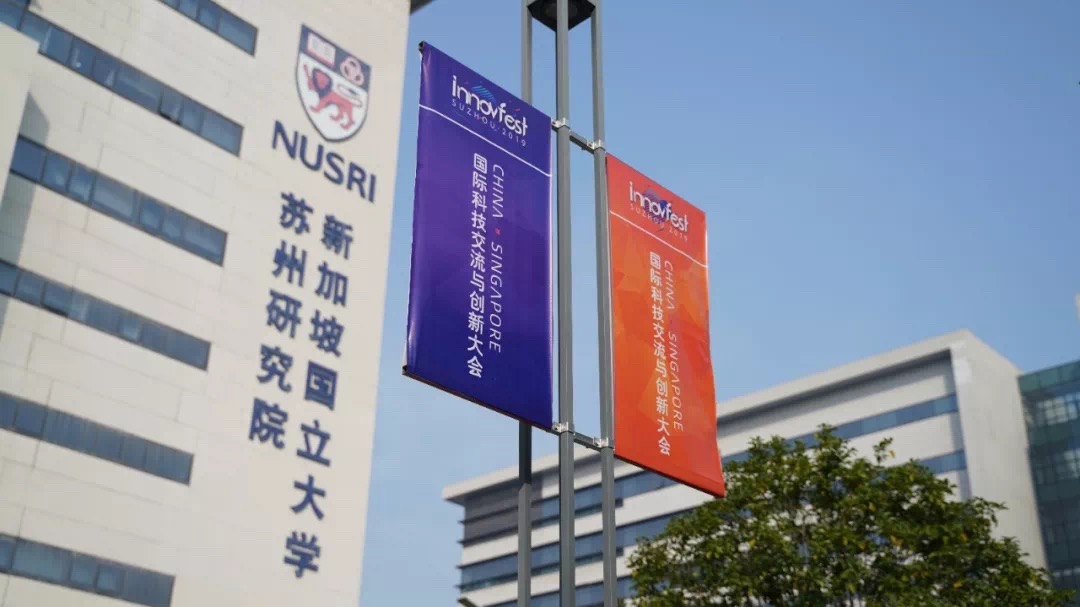 SUZHOU, 27 September 2019 — Innovfest Suzhou returned for a fifth edition from 25 to 27 September 2019 at the National University of Singapore Suzhou Research Institute (NUSRI SZ), connecting over 1,000 entrepreneurs, corporates, investors, technology startups, professionals, academics, and government agencies from around the world. This annual event aims to build a key cross-border platform to connect China companies with innovative ideas overseas, especially those from Singapore and beyond.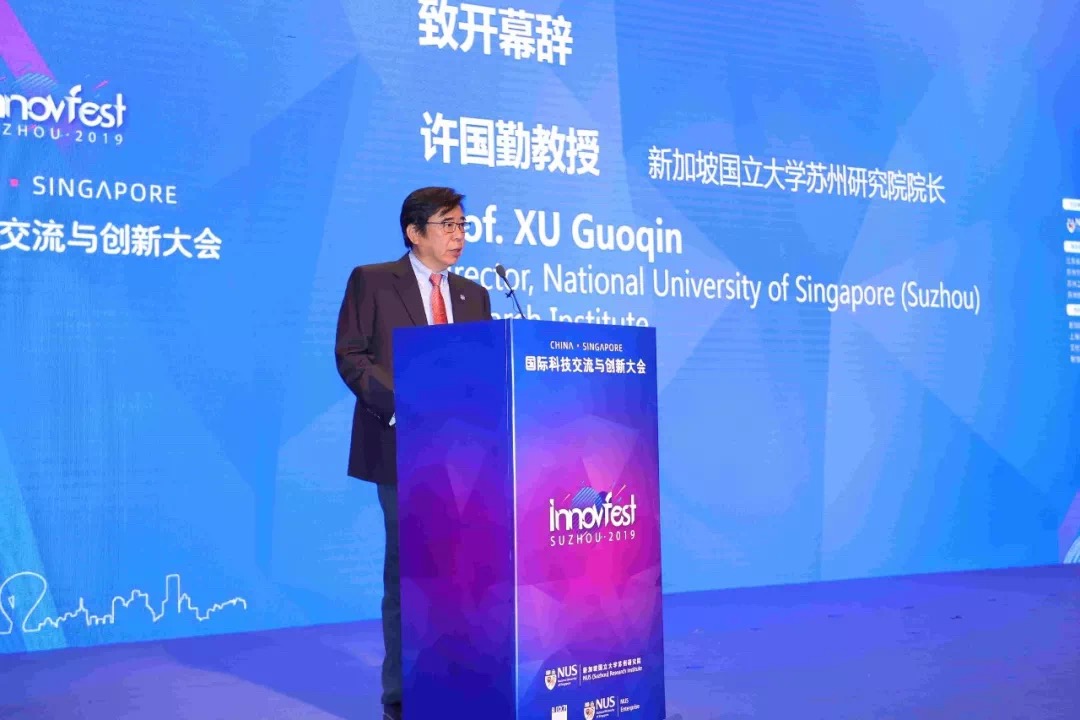 The event was attended by Ms Indranee Rajah, Singapore Minister in the Prime Minister's Office and Second Minister for Finance and Education; Dr Koh Poh Koon, Singapore Senior Minister of State for Trade and Industry; Mr Lee Yi Shyan, Chairman of Business China, Singapore; Professor Ho Teck Hua, Senior Deputy President and Provost of the National University of Singapore (NUS).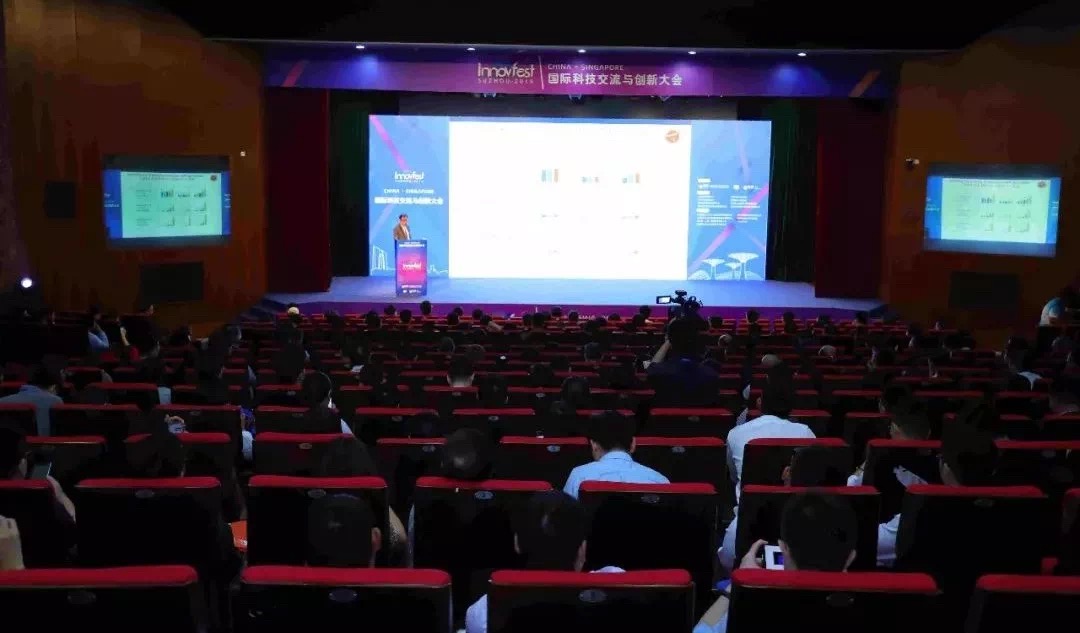 Themed "Connecting brands and corporations with disruptive technology; Exploring China-ASEAN opportunities", the event covered topics such as Modern Aging, Smart Green Technology Application and Ecological Restoration; and spanned verticals such as digital medical care, Internet of Things, artificial intelligence, intelligent manufacturing, green energy and pollution control amongst others.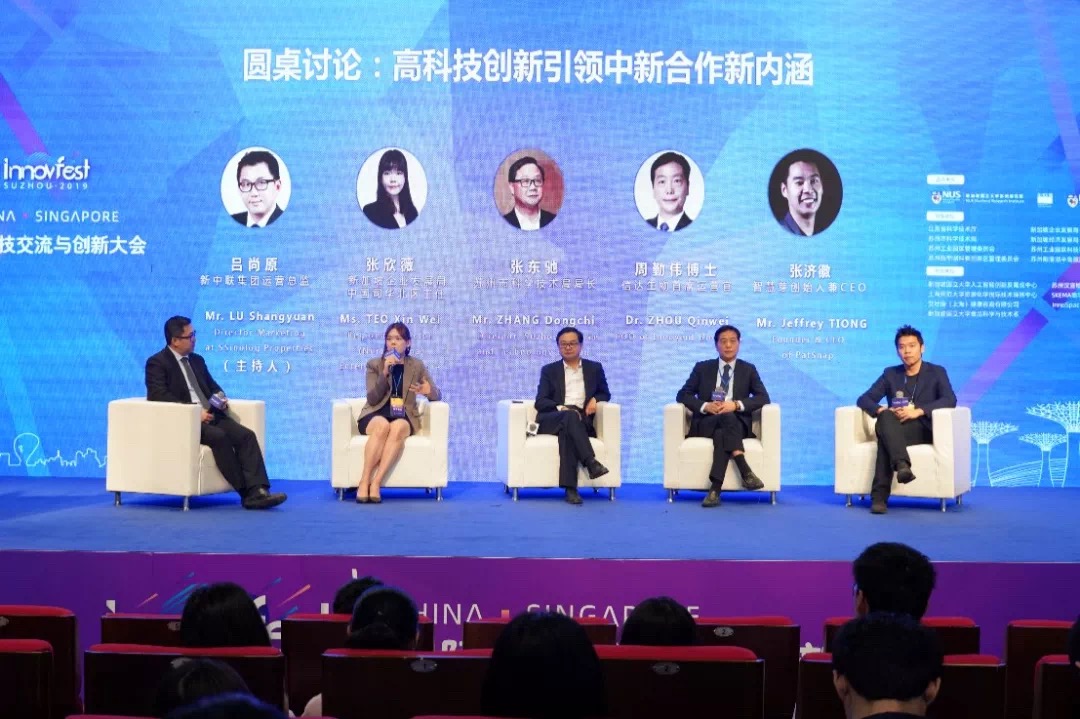 NUS Senior Deputy President and Provost Professor Ho Teck Hua, gave an opening keynote address, titled "Industry 4.0: Myths and Promises". In his address, Prof Ho said, "In the fields of Industry 4.0, especially in the areas of AI and big data, I believe that NUSRI SZ will collaborate with more universities and companies to contribute to the exchange between China and Singapore."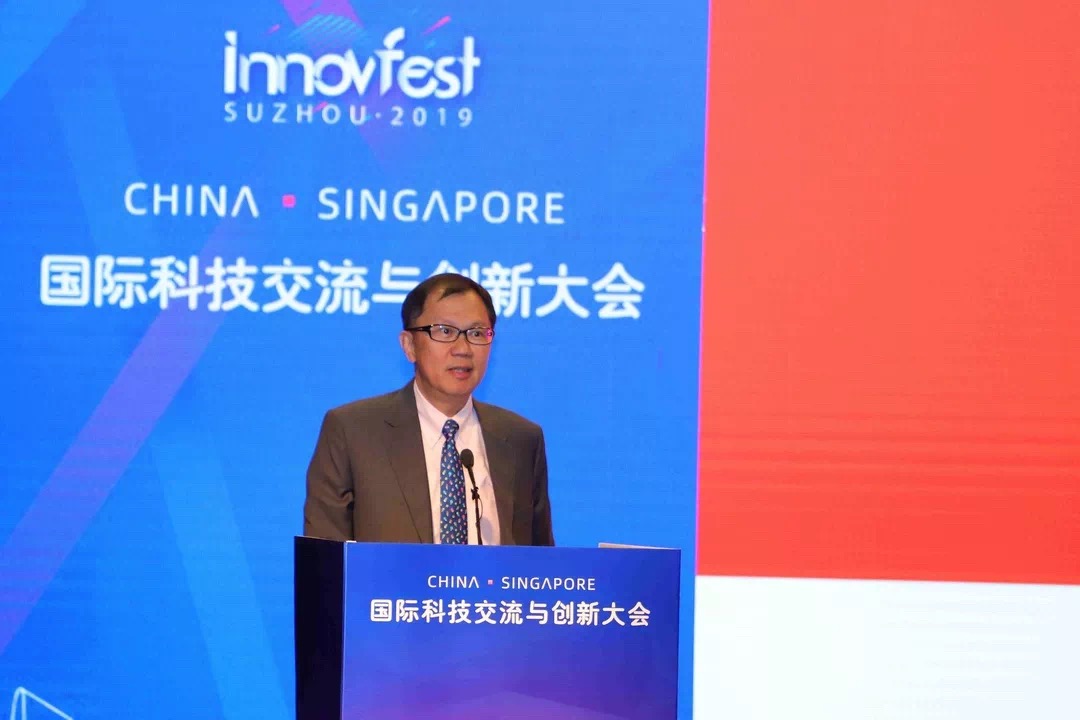 The three-day event sparked creativity and active discussion through a rich combination of innovation keynotes, forums, project roadshows, product showcase, closed-door pitching, panel discussions, workshops and industrial visits. Delegates can choose to attend any of the eight parallel sessions, close-door pitching, and close to 100 keynote speeches. More than 100 cutting-edge technology projects and technologies were on display. Over 300 global companies and investment agencies such as Huawei, Wilmart, COFCO, Tencent, Boston Scientific, Sembcorp and GGV Capital participated in Innovfest Suzhou.
In conjunction with the 25th Anniversary of Suzhou Industrial Park (SIP) this year, a special Sino-Singapore Entrepreneur Forum, which promotes innovation, collaboration and market access in China, Singapore and beyond, is organised as part of Innovfest Suzhou. The Forum aims to connect with entrepreneurs, investors, researchers, policymakers and other start-up champions to explore the opportunities and challenges of engaging effectively into the China and ASEAN marketplaces. Illustrious entrepreneurs and corporate executives shared their knowledge and experiences, and elaborated on how they had managed to penetrate and expand in the China and Singapore markets. Start-ups and tech companies also had a chance to gain insights into the grants and support schemes available in China.
In his speech during Sino-Singapore Entrepreneur Forum on 25 September 2019, Dr Koh Poh Koon, Singapore Senior Minister of State for Trade and Industry, said, "NUSRI SZ's InnovFest Suzhou has become a useful event to understand China's innovation landscape and to connect with key players. I would like to encourage more Singapore startups as well as Small and Medium Enterprises to leverage this platform to identify business partners, investors and resources to augment their market development efforts in China."
To encourage future innovation, NUSRI SZ and the School of Knowledge Economy and Management (SKEMA Business School) jointly organised the InnovAlley & Startup Kafe on 26 September 2019 to provide a platform for entrepreneurial youths to display their innovative ideas and projects. University students and recent graduates had the opportunity to provide innovative solutions to real-world problems and demonstrate their entrepreneurial mindset. During the competition, participants were also given the opportunity to network with investors, entrepreneurial mentors, and peers. More than 10 projects were presented.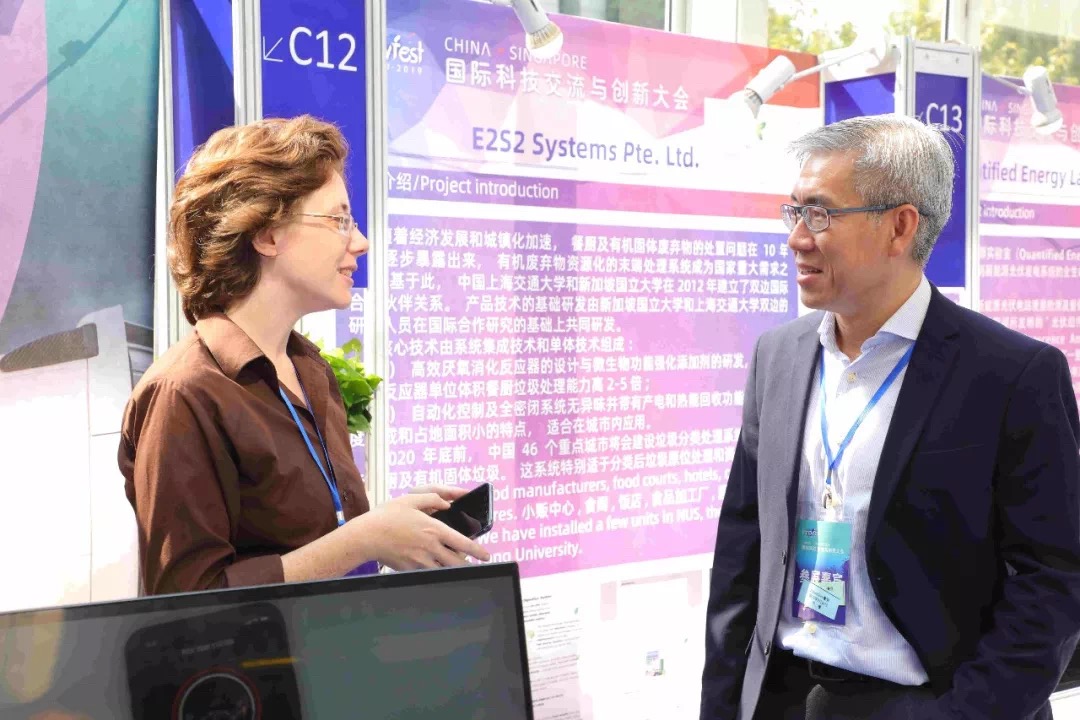 To provide start-ups with a holistic view of the entrepreneurial policy and to enable them to confidently expand their businesses in the Yangtze River Delta Region, the event featured a one-day workshop, which comprises a tour of various companies as well as pitching session, with the aim of spurring and consolidating the start-up community in Suzhou.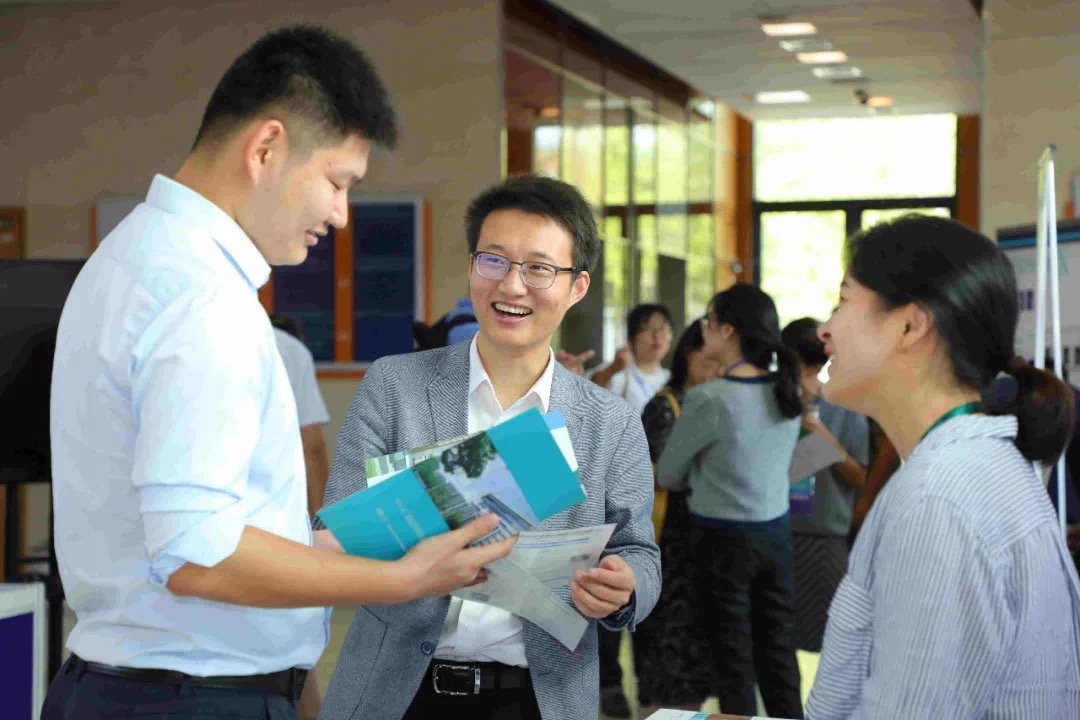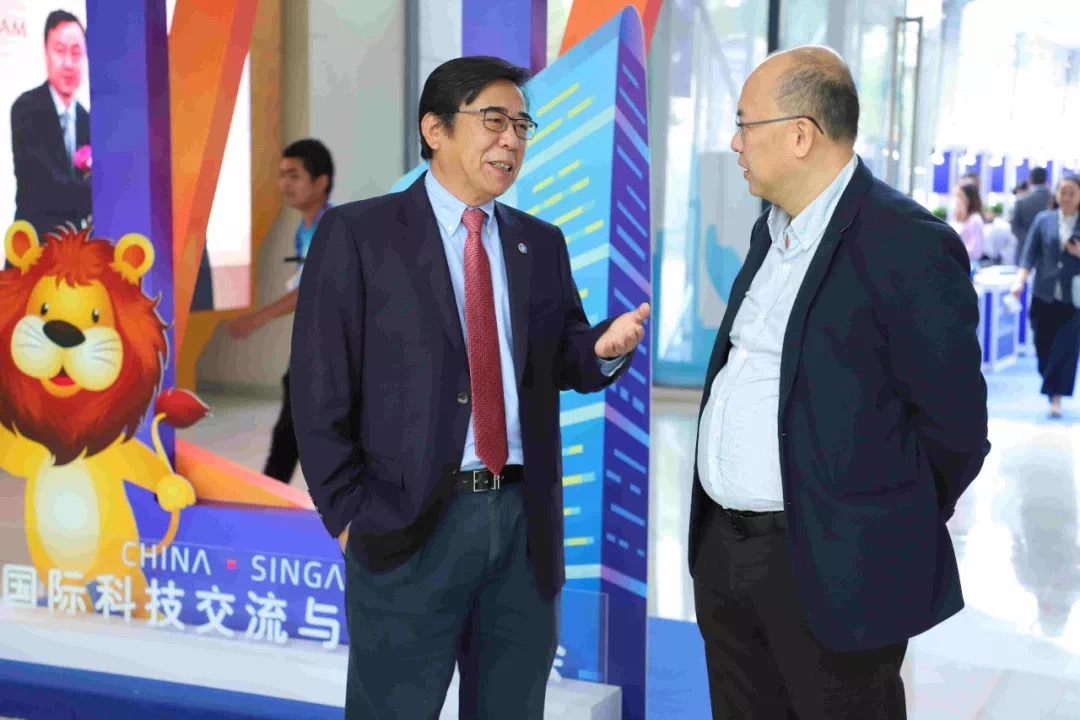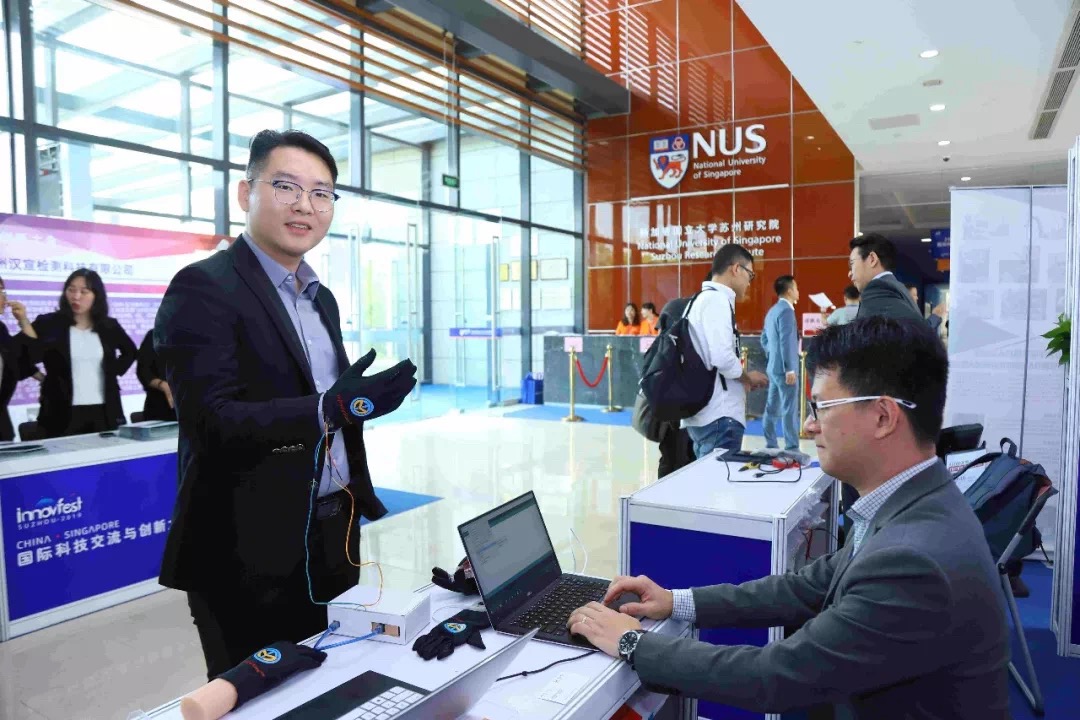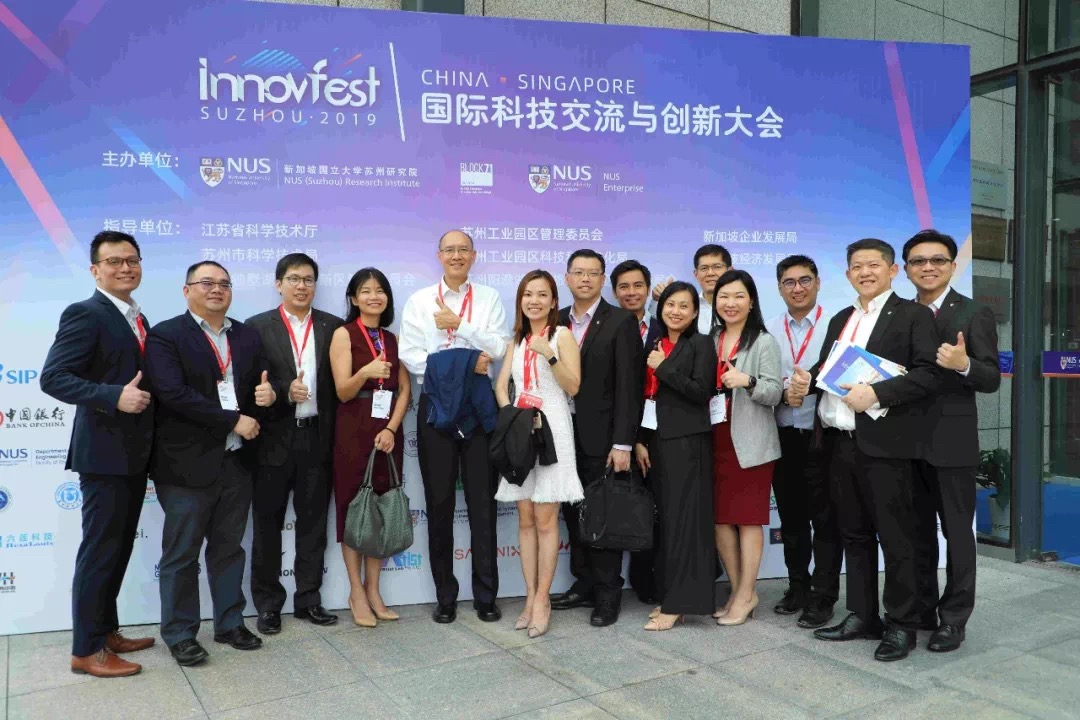 Organised by NUSRI SZ, BLOCK71 Suzhou and NUS Enterprise, Innovfest Suzhou strives to bridge the gap between companies and the world's leading innovators and technologists, serving as the epicenter for cutting-edge technologies and developing networks for bilateral cooperation between China and Singapore. Since 2015, the event has attracted close to 3,000 participants from over 1,400 companies and agencies, and showcased over 300 new innovation and technology projects from over 10 countries and regions.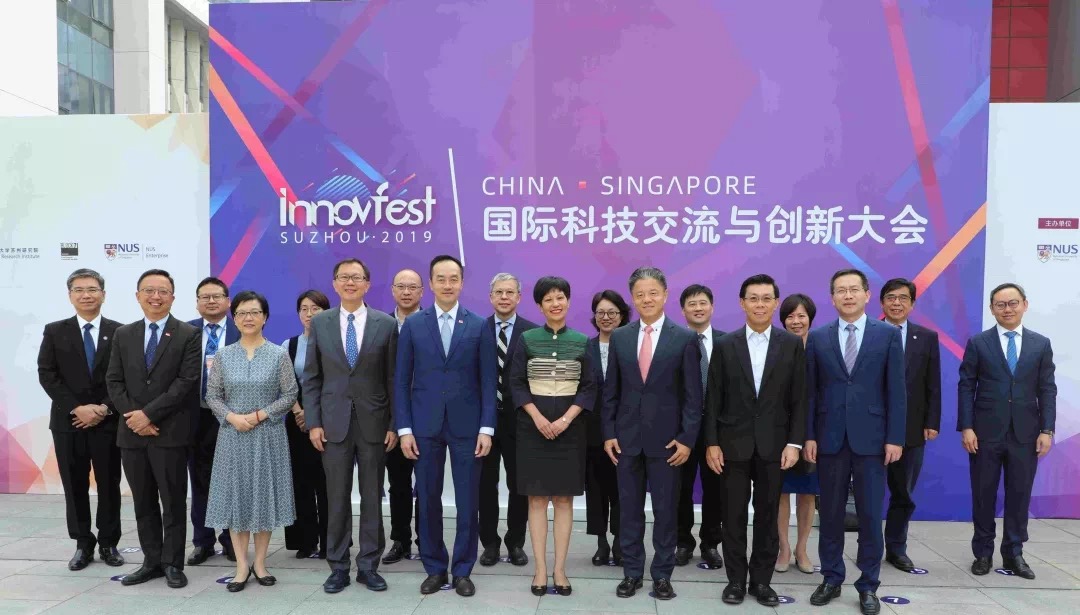 ---