Innovation for a Brighter Future
---
To celebrate the 10th Anniversary of National University of Singapore (Suzhou) Research Institute (NUSRI SZ), an anniversary celebration event was held on 6 January, 2022.
The grand event was attended by Mr Chua Teng Hoe, Consul-General, Consulate-General of the Republic of Singapore in Shanghai; Ms April Oh Lay Yen, ESG Regional Group Director; Mr Lin Xiaoming, Deputy Party Secretary of CPC SIP Working Committee and Chairman of SIP Administrative Committee; Mr Ni Qian, Member of CPC SIP Working Committee and Vice Chairman of SIP Administrative Committee; Professor Ho Teck Hua, Senior Deputy President and Provost of the National University of Singapore (Online).
Themed "Innovation for a Brighter Future", the event aims to showcase the achievements and progress of the institute in the context of Singapore-China Cooperation in technology and education over the past ten years. The event encompassed diverse sessions such as MOU signing, innovation keynotes, and panel discussion. Professionals, academics, entrepreneurs, corporates, investors, technology start-ups, and government agencies were connected together to exchange ideas and share experience.
In conjunction with the 10th Anniversary, Innovation Centre for Biomedical Engineering (BME Centre) was launched as part of the event. In line with SIP's strategy to have biomedicine and healthcare as the No.1 industry, the BME Centre emphasises research and innovation in digital medicine, smart health technology, medical equipment. Principal Investigators from NUS Biomedical Engineering Department are brought to NUSRI SZ for collaborative and integrative R&D projects with local teams to tackle some of the key problems in biomedical engineering. The focus areas of the BME Centre include digital medicine and medical equipment.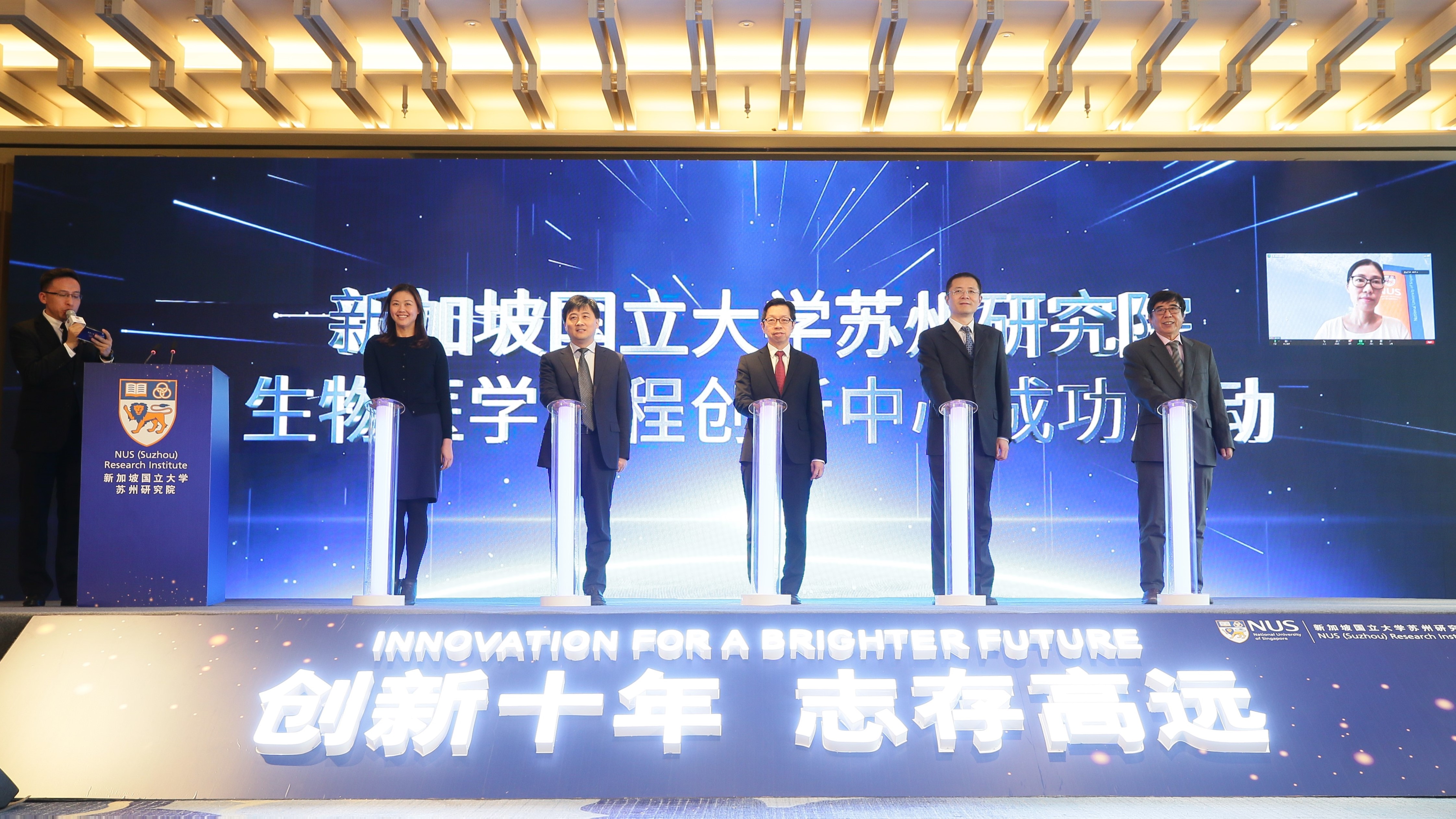 During the event, NUSRI SZ signed agreements with Zhejiang Zhongwei Medical Research Co., Ltd. and Suzhou Shuitiantang Food S&T Co., Ltd. respectively to enhance the collaboration with industry. The signing parties will conduct joint research and development in areas of biomedical engineering, and food science and technology respectively, bridging the gap between research and technology as well as nurturing talent.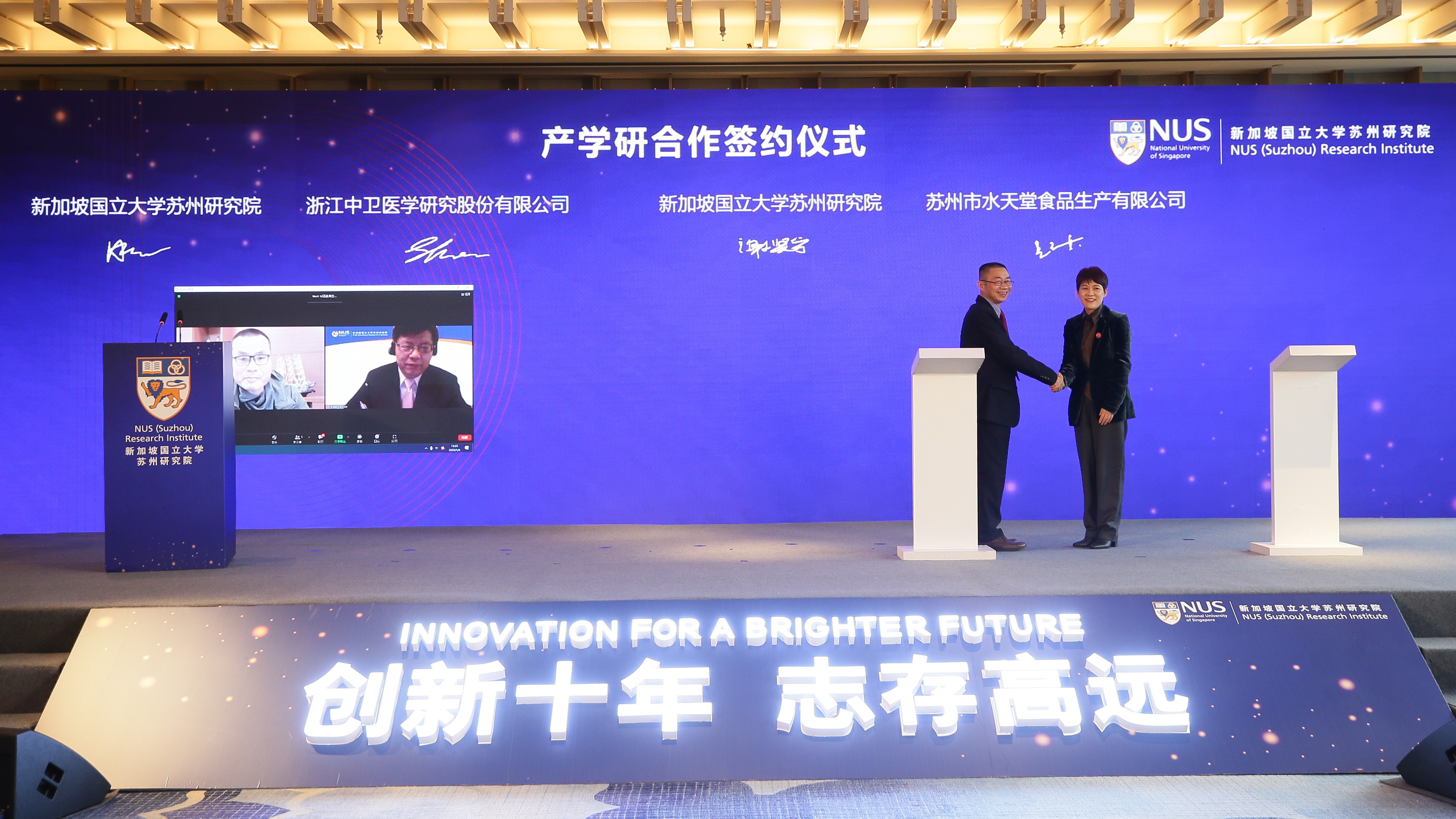 The establishment of NUSRI SZ reinforces the spirit of cooperation between China and Singapore in technology and education. Leveraging on the strong research capabilities of NUS, the institute has been continuously serving as a platform for NUS to influence and contribute academically to China and the rest of the world through in-depth cooperation with various parties from China in areas of technology, education and culture.
---