A tripartite delegation from the Ministry of Trade and Industry, Enterprise Singapore and Suzhou Industrial Park Administrative Committee visits NUSRI
---
On 27 Jun 2018, Delegation of Enterprise Singapore (ESG), led by Mr. Peter ONG, Chairman of ESG; Delegation of Ministry of Trade and Industry (MTI), led by Mr. Adrian NG, Director of North East Asia , took a visit to NUSRI to explore the collaboration opportunities on the development of enterprise innovation and talents cultivation. The visit was accompanied by Dr. WU Qingwen, Member of the Standing Committee of Suzhou Municipal Party Committee, Secretary of the Party Working Committee of Suzhou Industrial Park; Mr. DING Lixin, Ms. SUN Yanyan, Deputy Director of Suzhou Industrial Park Administrative Committee (SIPAC). The guests were welcomed by Mr. LIEW Seow Ngow, Deputy Director of NUSRI; Mr. HUI Kowk Leong, Associate Director of NUSRI (Enterprise); Mr. ZHANG Peng and Ms. XU Qingji, Assistant Director of NUSRI.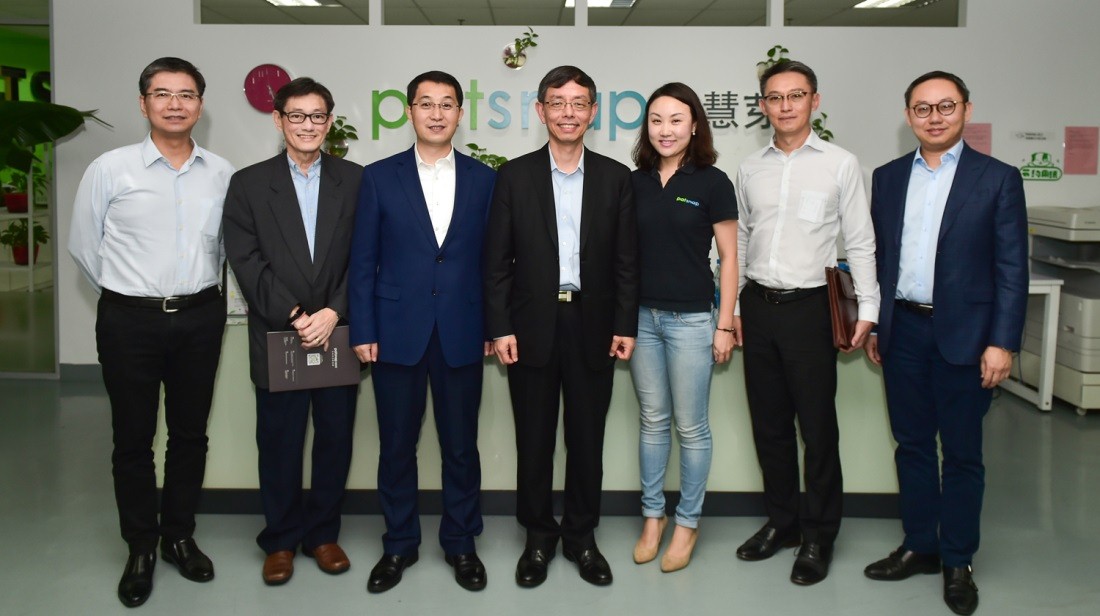 Mr. LIEW Seow Ngow and Mr. HUI Kowk Leong stated the progress of NUSRI and NUSRI's Enterprise respectively. Mr. HUI highlighted the achievements of BLOCK71 and expressed gratitude to Singaporean government and SIPAC who gave vigorous support on NUSRI's development over the past few years. Dr. WU Qingwen and Mr. Peter ONG praised for NUSRI's achievements and discussed issues like "how to help Singaporean start-ups access into Chinese market" and "the significance of SIPAC's development on Singaporean start-ups".
Additionally, the guests paid a site visit to BLOCK71 and Patsnap Pte. Ltd., one of the first batch of NUSRI's incubatees. As a global software company owning close to 1000 employees, Patsnap has served more than 8000 world famous clients over 50 countries since its inception in 2007. Also, it has set up branches in Los Angeles, London, Singapore, Beijing and Shanghai. Under the nurturing of BLOCK71, Patsnap has grown up into a unicorn cultivating company (a programme raised by SIPAC to cultivate fast-growing start-ups that have the potential to be valued at over $1 billion) from a micro-enterprise, making it the flagship start-up in Suzhou Industrial Park.
Dr. WU Qingwen and Mr. Peter ONG further praised the contribution NUSRI has made over the past years. They hope that NUSRI can continue to play its pivotal role in linking the world-class excellence of China and Singapore, thus promoting the collaboration between the two countries on technology innovation and economic development.
---